Bariatric Complete Multi Stick Packs
Nourish yourself daily. Meet your new multi specifically designed for WLS patients with an emphasis on taste, purity, and ASMBS compliance!

Choose from 3 delicious flavors; Berry, Citrus, or Tropical Punch. Each packet contains a single dose with 20+ nutrients that help fill nutritional gaps and boost your overall health, so you can be the very best you.

Pair with a Smile Bariatric® Calcium Chew for ASMBS compliance!
---
30-Day Happiness Guarantee
Secure Payment Processing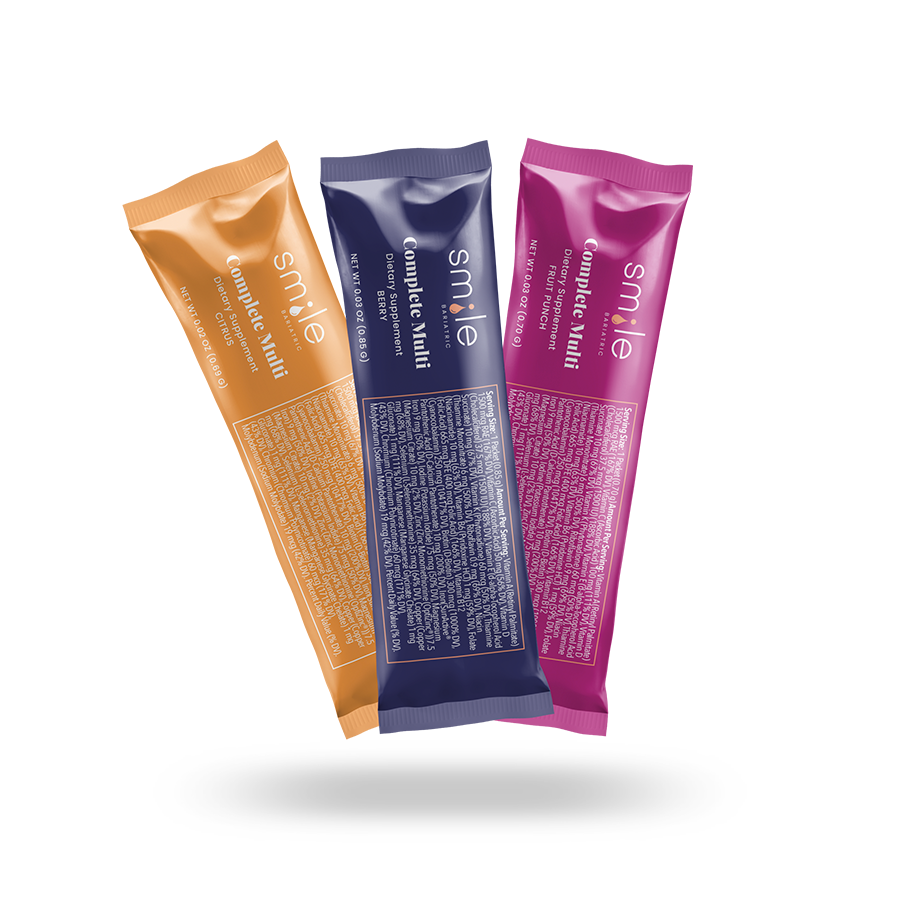 No GMOs, Binders, Fillers, or Sugar
20+ Nutrients in Every Dose
What's Included?

• 6 Bariatric Complete Multi Stick Packs + Tespo Health® Go-Bottle

-or-

• 14 Bariatric Complete Multi Stick Packs

-or-

• 62 Bariatric Complete Multi Stick Packs

Our bariatric multivitamins are formulated specifically for weight loss surgery patients who have had Sleeve Gastrectomy, Roux-en-Y Gastric Bypass, or Adjustable Gastric Band.

Our Bariatric Complete Multi taken twice a day in combination with a calcium supplement meets ASMBS compliance standards.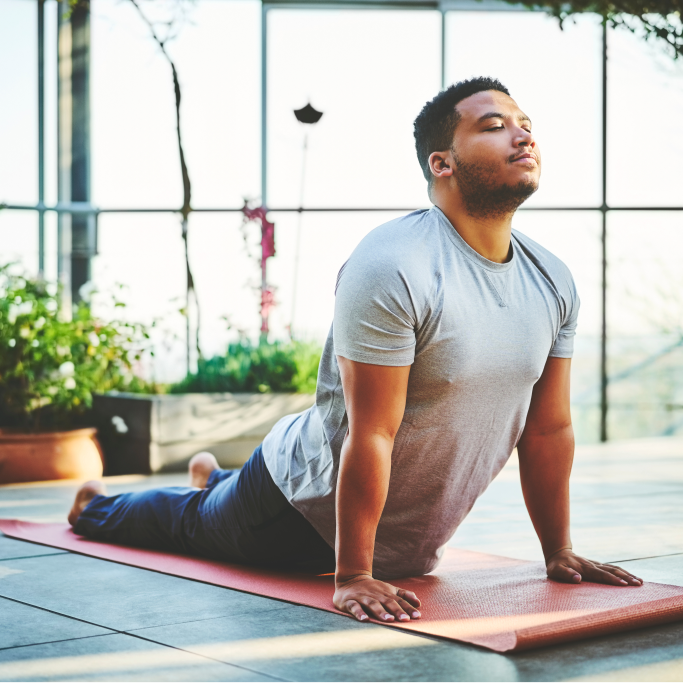 Immune Support

Vitamin C and antioxidants that provide daily support your immune system!*

Hair, Skin, & Nails

Biotin to promote beautiful, shiny hair, skin, and nails, so you can feel great - inside & out.*

All-Natural Energy

Vitamin B12 for a natural boost of energy to take on the day. BONUS: it may also improve your mood!*

Easy Liquid Dose

No more pills means no more upset stomach! You're getting the nutrients you need in the most bioavailable form possible..
Click to view full supplement facts.
"As a bariatric patient, this is the best way to get in all the vitamins that are required. You get everything you need in your two doses a day. I have also found it to be very cost-efficient over taking pills. No need to worry about running out. It comes to my door right on schedule."
Don't worry, be happy - and healthy! Smile Bariatric® offers a 30-day Happiness Guarantee.
Always Free Shipping
All orders ship FREE and are delivered within 7-10 business days.
Happiness Guarantee
Try our amazing system totally risk-free for 30 days with our Happiness Guarantee!