Your Weight Loss Journey, Redefined
Thoughtfully curated supplements and support for the best bariatric experience.
WELCOME TO SMILE BARIATRIC®
We're With You Every Step of the Way
All things bariatric. All things you. All-in-one.

Smile Bariatric is your one-stop shop for WLS supplements and support. We offer everything you need for the best bariatric experience possible; a full line of vitamins formulated for WLS patients, personal customer concierge, access to support groups, an exclusive member dashboard packed with content to improve your journey, and SO much more!
A New Kind of Vitamin Routine
Our vitamin system is designed to improve your adherence and make your routine easy, seamless, and fun.

Click the buttons to explore each component of our innovative system!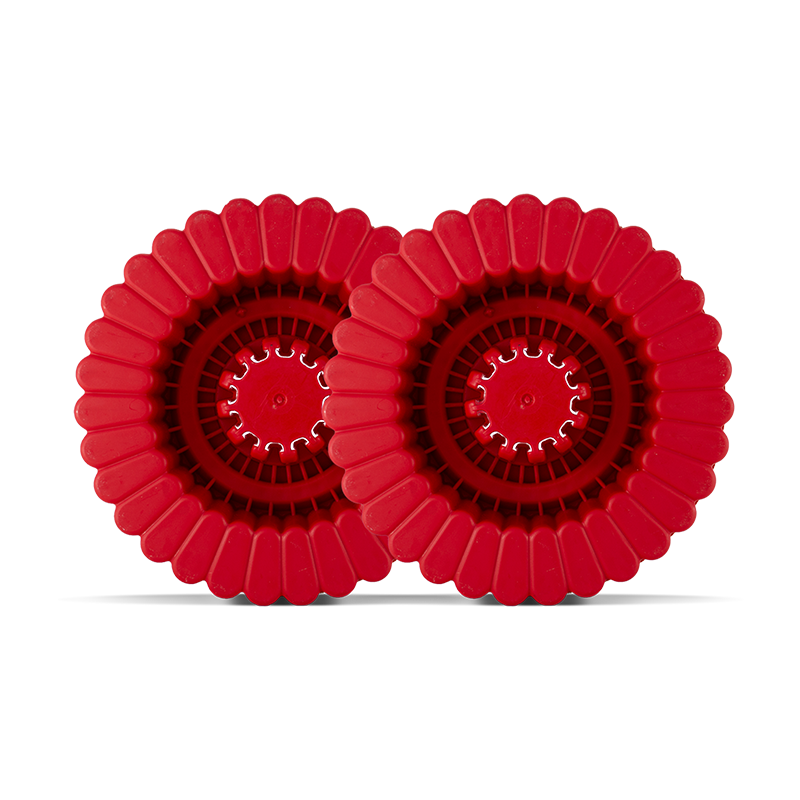 Your journey is unique. Your vitamins should be, too! Based on your quiz answers, we'll recommend a pod packed with all the nutrients you need to help you achieve your weight loss goals.

You'll get up to 20+ nutrients in every single liquid dose, eliminating the need for a handful of pills. Welcome to a happier, healthier you for less than $1.50 a day!
MEET THE TESPO HEALTH® DISPENSER
Your Easy Routine Machine
The Tespo Health® Dispenser fits perfectly on your countertop next to your coffee machine. Pop in your pod, push button, drink vitamins. Seriously - it's that easy.
Track Your Health
Your dispenser connects to the Baritastic® App where you can track your vitamin intake - plus, manage weight, calories, recipes, exercise, and SO much more.
Set Daily Reminders
Never miss a dose with daily reminders. Although, once you start looking forward to taking your vitamins, you may not need reminding!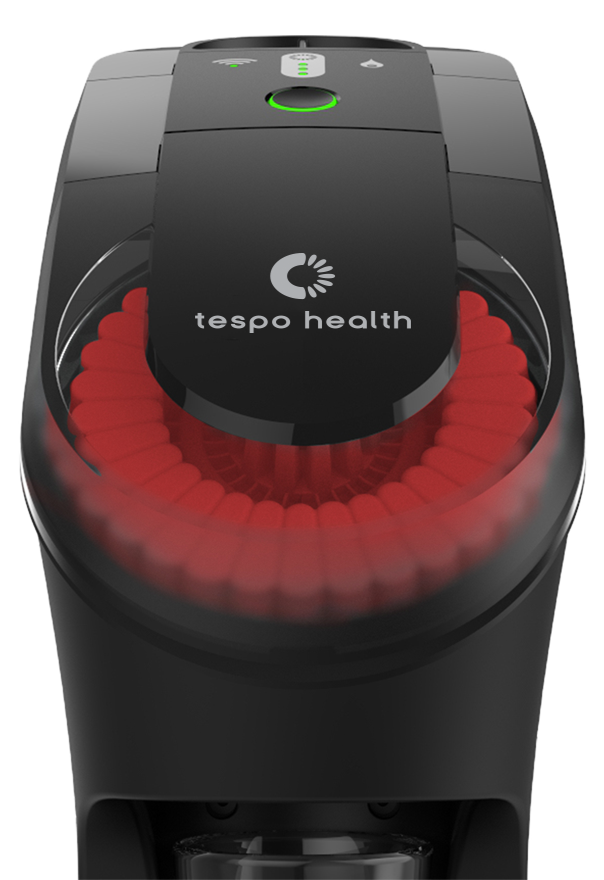 Works With All Pods
Pick a pod, any pod! The Tespo Health® dispenser works with any Smile Bariatric® or Tespo Vitamins® product.
Perfect Dose Every Time
No guessing. Your dispenser knows which pod you've inserted and mixes the perfect vitamin to water ratio each and every time. This ensures the best quality and best taste!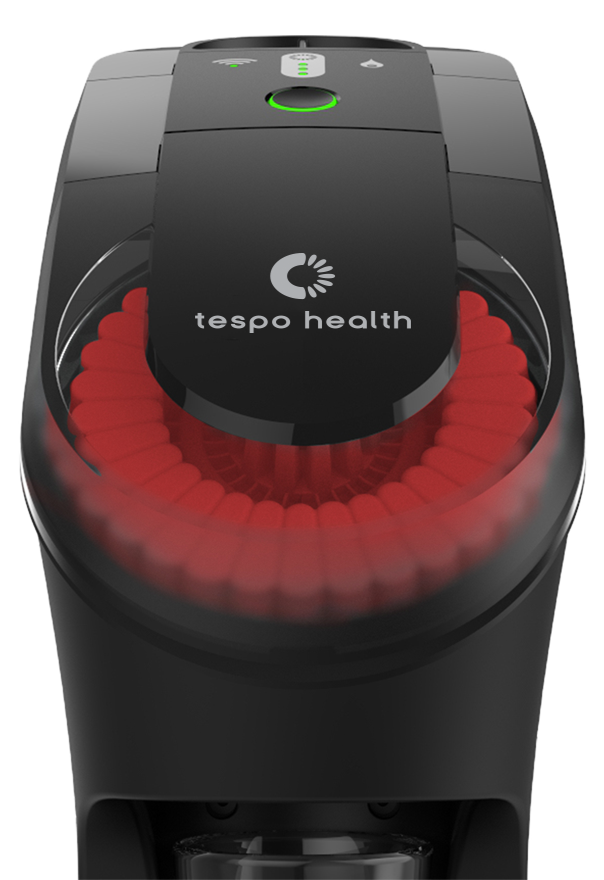 Personal Customer Concierge
Our unique customer care experts are a team of individuals who have also undergone WLS - and we're here for you! All Smile Bariatric® customers have access to a personal customer concierge for support through every step of your journey.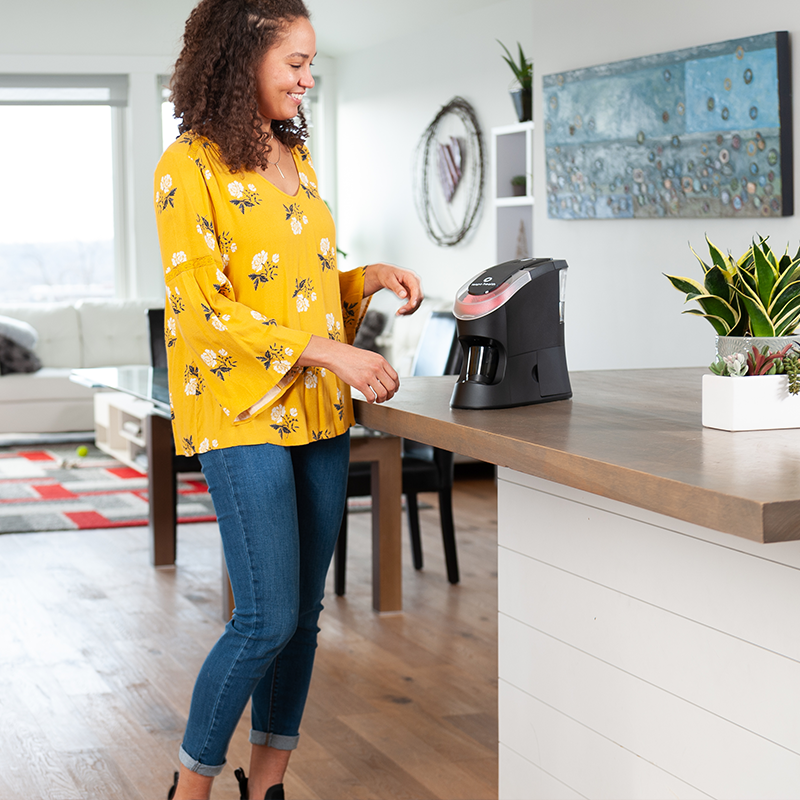 SMILE BARIATRIC® VIP MEMBERSHIP
VIP Members gain exclusive access to our support dashboard full of content created by WLS patients just like you! Get the most out of your journey for just $10/month!
Tips From a Bariatric Psychologist
Bariatric Patient Led Exercise Videos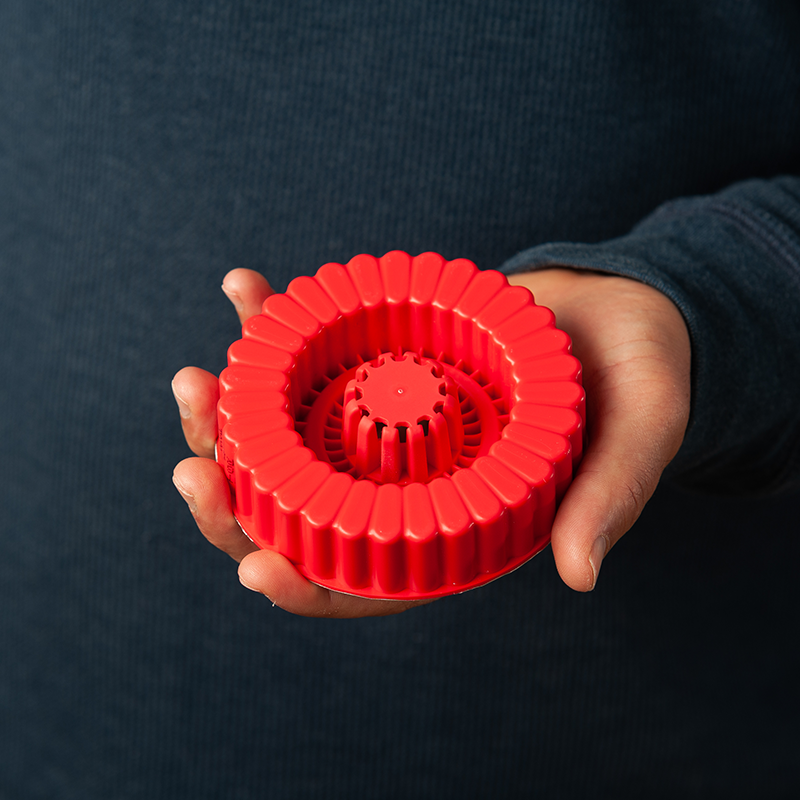 Great Vitamins, Great Value
Our innovative vitamin pods hold 31 servings of pure, premium, powder ingredients that are sealed fresh until you're ready to mix and enjoy!

You'll get up to 20+ premium nutrients in every single dose, all for less than $1.50/day!
No Pill Processing (EVER)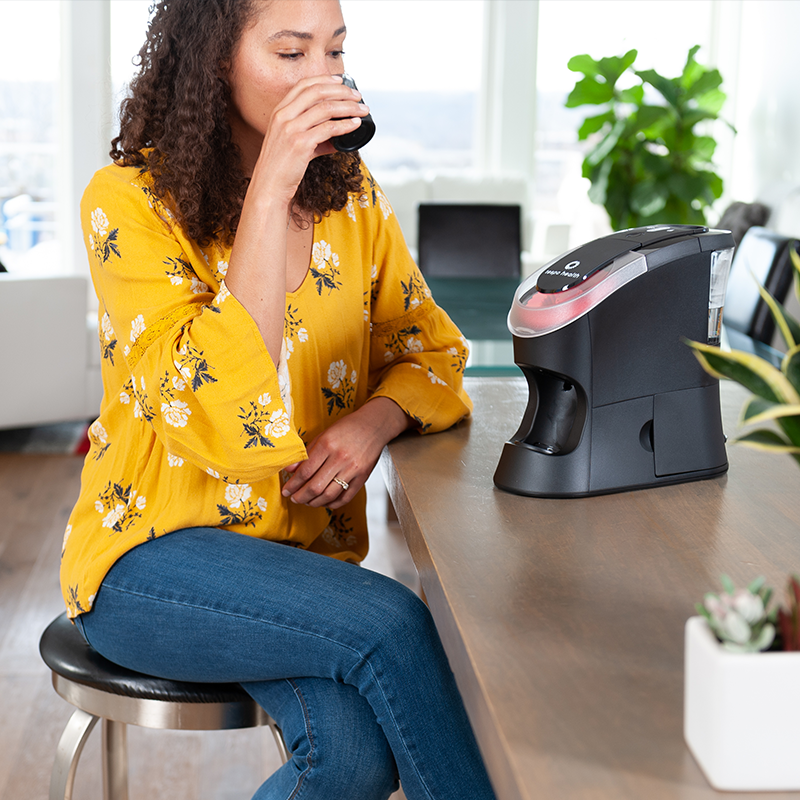 Our liquid vitamins eliminate the need for a handful of pills or chalky tablets. Plus, they taste amazing - because we believe vitamins shouldn't just do good, they should taste good, too.

Our products have been formulated specifically for the health needs of weight loss surgery patients who have had Sleeve Gastrectomy, Roux-en-Y Gastric Bypass, or Adjustable Gastric Band.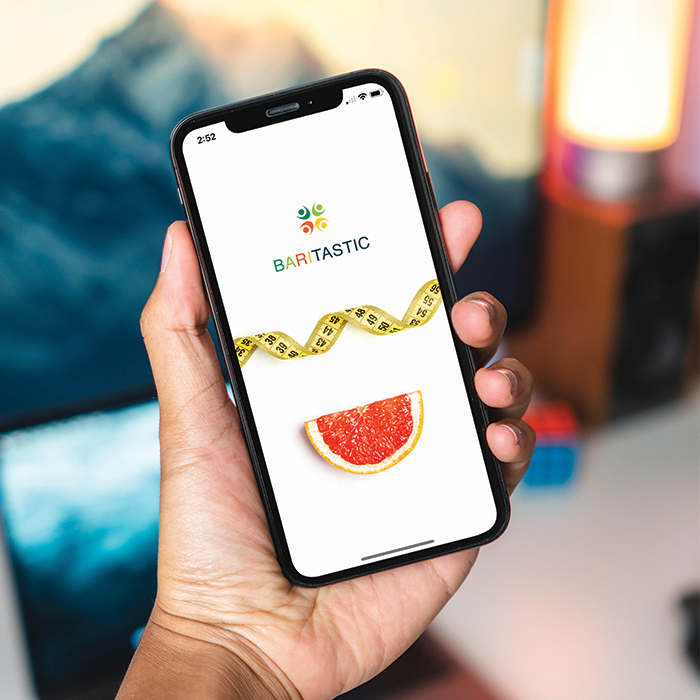 We've partnered with Baritastic®, the #1 bariatric surgery app in the world, to help you with improved compliance, weight loss progress, daily reminders, health information, access to support groups, nutritious recipes, & SO much more!

Your Tespo Health® Dispenser easily hooks up to the app to keep everything connected.
Access Your Bariatric Program
Try Smile Bariatric® risk-free with our Happiness Guarantee. If you are not happy with this amazing system within the first 30 days, we'll gladly give you your money back, no questions asked.